Aminta Hennessy - A wonderful life
Aminta is my second cousin, the common link being Hugo Seilern who had two children, Carlo and Idela, our respective grandparents.

I first met Aminta over 50 years ago and we've kept in touch ever since. The reason she is included in the VIP chapter of seilern.ch is because she is a go-getter.

She packed her bags, headed for Australia with very little means, and worked her way into a job which she loved more than anything. Flying airplanes.
BTW, her father, Jossleyn Hennessy, wrote two books (Some Seilern Memoires and The Amazing Marriage) which can be found under Publications. They include a lot of interesting Seilern information which otherwise would have been lost.
PS '36
---
OAM Citation
Aminta Hennessy
Medal in the General Division of the Order of Australia
Australia Day 26 January 2005
For service to aviation as a pilot and as an instructor through the establishment of the Australia Association of flight Instructors
Aminta Hennessy was the first Australian woman to fly solo across the Atlantic Ocean in 1978. She was also the first woman to fly solo back-to-back crossings of the Pacific Ocean, 1994. Has crossed the Pacific Ocean 21 times. (20 of them solo), the Indian Ocean (solo) once and Asia four times (solo) all delivering aircraft.
Aminta Hennessy is the co-owner of Clamback & Hennessy at Bankstown Airport. Her company is an international aircraft ferry, charter and instructor school. She established the Australia Association of Flight Instructors and was President for more than five years.
She established the 'Fear of Flying' clinics on behalf of the Australian Women Pilots' Association in conjunction with Qantas Airlines in 1979 and ran them for 10 years.
Ms Hennessy is an Approved testing Officer for the civil Aviation Safety Authority (CASA) appointed in 1988.
Was author of Future Vision Statement for the then Civil Aviation Authority 1988.
---

After being inspired to become a pilot by the legendary Nancy Bird Walton, Aminta Hennessy fought to be accepted in what was male dominated profession.
Now, after more than 50 years in the air and 40 years running a flight training school, she is hanging up her aviator goggles.
---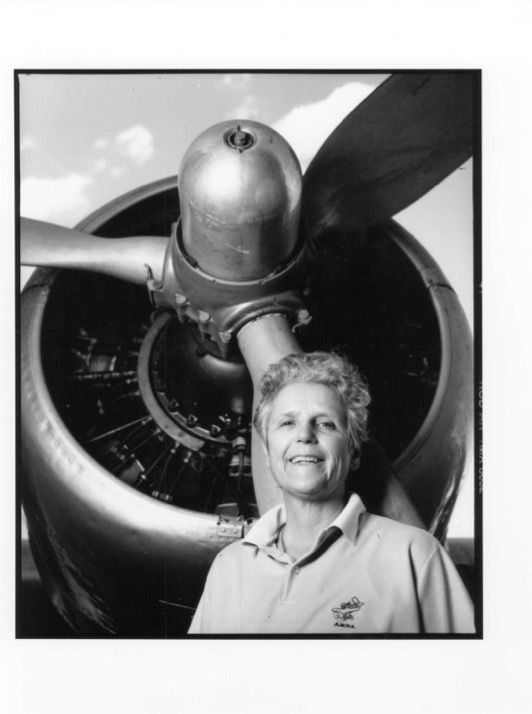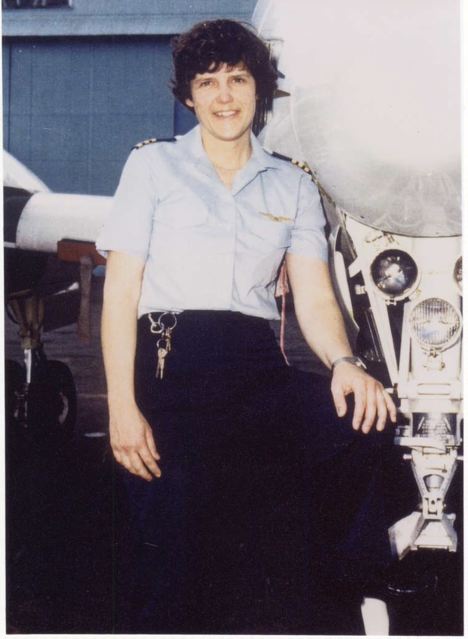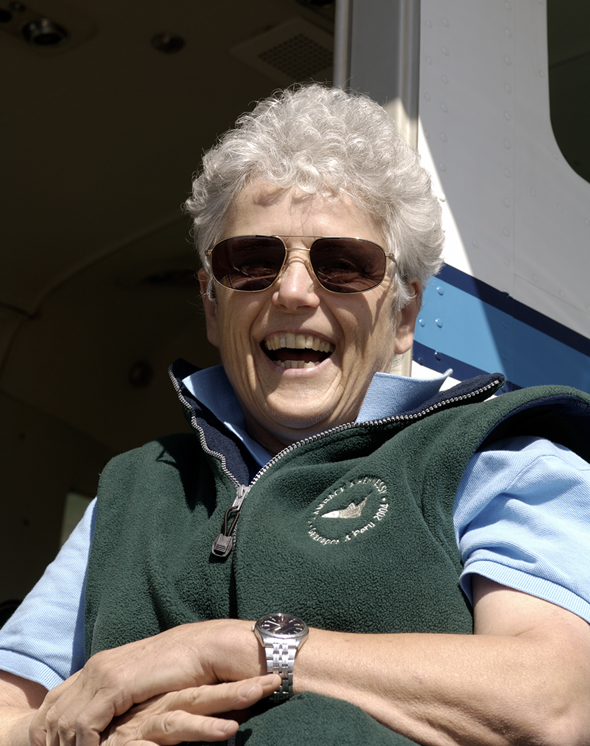 ---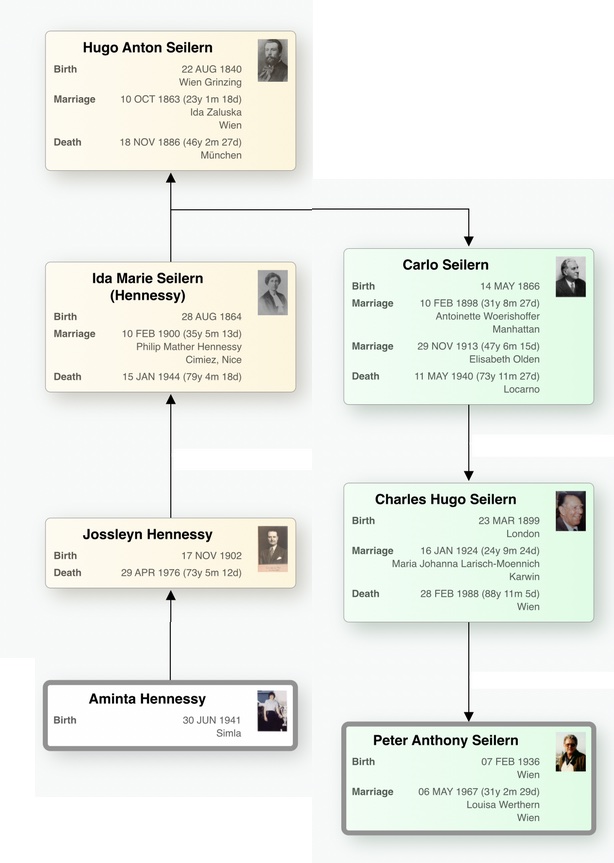 ---
Aminta wrote:
This is a letter written by my mother (Lora Frances Hennessy, 1904-1975) to her mother (Ethel Margaret Noel-Paton, born Alt 1866-1963) in 1948.
I found it in a box of photos and papers on 29 September 2023 whilst tidying up.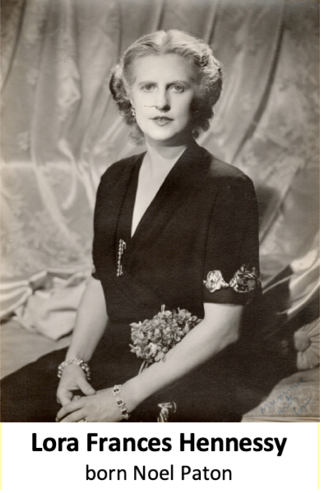 In my view I flew from London to Calcutta in 1947. This was the flight which set me off on a flying career. I remember much of the flight, the various stops, the long stop at Damascus due to the pilot being ill, being seated level with the wings, seeing cloud, bad weather lightening, thunderstorms on the way. At Damascus during the long stopover, somehow, I snuck back onto the aircraft. I found getting up the stairs placed at the rear of the aircraft difficult, but I remember vividly walking up the aisle which sloped up towards the cockpit. I remember the cockpit because I walked all the way up there and there was a view of the ground out of the right-hand side of the cockpit. I thought it was an open doorway in my mind. As time went by I and I began to learn about airplanes I figured that that aircraft had to be a tailwheel – due to the slope.
Years and years went by – in fact 29 September 2023 I found a box full of photos, envelopes, and papers that I must have had for a very long time. I had now moved to the Minto Retirement Village and was tidying up. 😂 In the box I found this envelope – I pulled a handwritten letter out and found that it was a letter written by my mother to her mother on 3rd October 1948. It was many pages long. It would not scan properly due to it being written with ink and on both sides of the paper, so I transcribed it. It was the story of our flight to India, only it was in 1948 not 1947.
What she wrote was what I clearly remembered. Much of her description of the trip and stopovers I remember clearly and what is more I always said it was a tailwheel aircraft that we flew to India in. Everyone said no DC3's were used on that route. BOAC had no tailwheels. Then in the letter my mother clearly stated that we flew by PanAm. I found that the aircraft PanAm used was the Boeing 307 Stratoliner which indeed was a tailwheel. My 7-year-old brain had a good memory!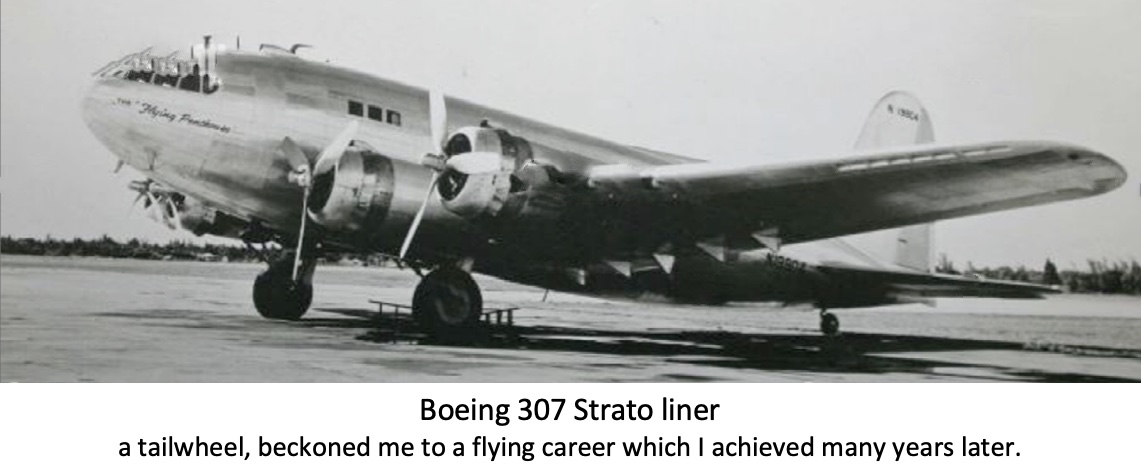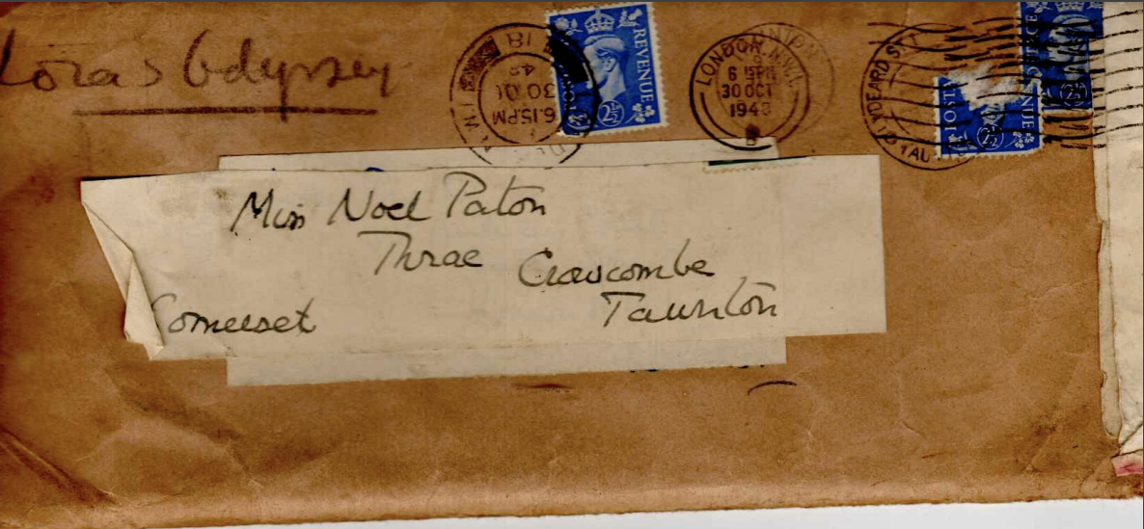 Transcript of the letter dated 3 Oct 1948 sent from
1 Lord Sinha Road, Calcutta
"Darling Mum, I felt very guilty for not writing you even a postcard before I left. But I really was quite overwhelmed and nearly distracted by the endless details to be see to, as well as the large matters, topped off by the uncertainty about Aminta's passage. On this I was determined and therefore especially anxious that no hitch should occur. Of course, the usual tiresome things happened to throw the: best laid plans" all out, such as, Angell's removal van from Bath promised for 0930 AM ambled up about 3PM when I was due to catch the 6.20 for London and had urgent telephones to do that night in London. However, at last, I was in the train, and I set my last wheels in motion, and pulled my last strings about Aminta as soon as I arrived. On Tuesday, I paid something like four visits to Cox and Kings and phones Pan-American several times. Through the kindness of American friends, I was able to talk with the head of PANAM and also mention a very useful name from the US Embassy. They all said that there was not a hope, as the immediate planes were crammed, and with waiting lists of up to 40! But both said to take her to Heathrow without fail, as there was nearly always a cancelled passage at the last. At the last moment Cox and Kings advised me to visit the passport office and get her passport rushed through in case she failed to make the plane. With everything on my mind, I completely forgot that I left my passport there too for the details to be entered in Aminta's. So, when I looked, late at night, I thought that I had lost mine I spent a despairing night and rushed off in the morning and found it there safe and sound. What a fool I felt' but so much had passed through my hands in the preceding days, I just failed utterly to remember what I had done with.
At 1PM just before I left by taxi at 1.15 Cox and Kings rang up and said that a friend at the Aerodrome had "fixed it up", and that she was on the flight. I think that a combination of badgering's (one from the US Embassy itself) may have had its effect. In any case when I got to Heathrow there were Nanni, Keityh and their daughter Janet, Mary Menzies and Aminta all lined up! The relief! Aminta was thrilled, of course, but ready to take it all in her stride when I told her she was coming with me. So, we went straight though and waited for the plane.
It looked incredibly small, in spite of being what is called a big plane, for the masses of baggage that is stowed away, as well as the 40 or 50 passengers, sitting in close formation in couples. We were right above the wings, with a good view of the propellors, plumes of blue exhaust flame and a red-hot exhaust pipe as thick as your let!! Beyond that, one had to peer down to see anything, expect the distant horizons. It was all interesting and quite an experience but more dreadfully trying than I ever imagined. The cramped space made any movement impossible except for trips to the cloak room!
After Brussels (did you get a PC?) we crossed the Alps at 19,000 feet, and they gave us a delicious little dinner all in a little tray most beautifully fitted with miniature dishes and tiny pepper and salts, fruit juice, coffee etc.
We passed over Rome, Naples and I suppose Athens and got to Istanbul about 10. There we ate cake and had tea and waited for an hour, whilst the plane was vetted by mechanics and refuelled. We set off again and had our only bad bumps over the Taurus Mountains until we climbed up to 15,000 feet. (Aminta: My research tells me that the Taurus Mountains are a mountain complex in southern Turkey, separating the Mediterranean coastal region from the central Anatolian Plateau). Very little sleep was possible, even for Aminta, because of the closeness and crowded position of the seats and also a crying baby. But of course, we were comfortably settled by the time we reached Damascus at 7AM.and had to get out. There they gave us fried egg and chips and tea. One of the pilots was ill, and we had to wait till he visited the doctor, but another turned up, and as it seemed they were carrying a friend or two, it looked as if we had a fleet of pilots.
It was hard to seen nothing more of Istanbul than a mass of lights and no more of Damascus than a huddle of roofs and some beautiful olive and tree groves with little pavilions and lakes set down amongst them.
So, more than an hour late, we set off for our long hop of all but ten hours, crossing first salty looking flats, and great snow-capped mountains dabbled with mist in the remote eastern distance, and then a complete world of Arabian sand as far as horizons stretched on every side. A cloudless sky slightly primrose coloured where it touched the world a mile upon mile of brown smudgy sand was all we saw for about six hours. Little villages and forts looked like postage stamps or rather geometrical vaccination marks remotely below us, and long lines like pin scratches on glass were trucks and roads I suppose. For hours we travelled steadfastly beside one of these scratches going dead straight. We ate lunch and coffee, and they passed around a log of the flight; but ten hours in a pressurised cabin on a thing like a theatre seat, a little wider, but no so roomy back and front (but with head resting room mercifully) is more than anyone can enjoy. The children all gave us peace by falling asleep in the afternoon, which alas! Meant that they were wide awake for the rest of the night and in miseries of discomfort and tears. They were really very good on the whole. One little Pilipino boy was ill and therefore mor or less still, a big English boy pestered the steward till he got taken to the pilot's cabin to see the works, a poor baby cried and carried on till his mother was quite exhausted and nearly frantic with a cold and cough as well; a little fellow of five pushed his engine madly up and down the only available passage from about 1AM till 4AM (after Delhi) and sat bolt upright in floods of silent tears.
While Aminta jigged up and down a good deal and was too liable to find boyfriends and soulmates on her way up and down the gangway on legitimate trips!
Karachi 8PM was very sticky and in every sense of the word and I had my nice fine Indian shawl stolen from out of my unlocked canvas bag which I left on my seat. All certificates, passports, inoculations every item investigated, and my heart went pit-a-pat as they scanned Aminta's vaccination Certificate, but less than it did at Heathrow, because it was a complete forgery concocted by me and a friend at Lacock. She is being done tomorrow!! But I was thankful beyond words that I had her with me and was able to make the last eight-night hours a little more bearable. From Delhi on (12Pm) to Calcutta at (6AM) seemed no comfort in this world. The height makes your feet swell and there were no footrests, so poor Aminta could only throw herself to and fro and balance her feet on my bag, now much emptied by the theft of the shawl. If she had not been able to sprawl across me, as well as her seat, I hate to think what she would have suffered, had she travelled alone!
At last, she fell asleep about 4 AM and was dead off by the time we reached Calcutta, so that I could hardly dig her out, poor child. She missed seeing a most magnificent electrical storm in a huge cloud which towered like a mountain from the continent of cloud over which we were travelling. Lightening and a crescent moon like a saucer holding the very visible old moon added to the spectacle. As daylight came, we had to fly blind through cloud and rain, and finally popped down through a hole, and found Bengal landscape of monsoon green, palm trees huts, villas and finally factories and muddy great rivers. We landed about 6PM in floods of rain and found no Jossleyn as, of course Dum Dum is miles out of Calcutta, and our time of arrival vague. After endless customs in a furnace-cum-Turkish bath atmosphere, (they were very kind however and let me through Scot free, while one of our fellow passengers due for Hong Kong had notes and socks and things fished from his pocket and pounced upon) we got into the bus and bounced through the Calcutta slums, dodging water-buffalo, bullock carts and the Pooja holiday crowds, jugglers, singers and all, trams, family parties and finally taxies and lorries accompanied by the motor horn and the eternal Indian smells. The monkey men with their drums have been going by this morning.
Finally, there was Jossleyn, the same as ever, on the pavement outside the Great Eastern Hotel where he had stood from 6-8.30AM amid a crowd of holiday sight seers! It was heavenly to see him again, and he had a taxi ready and we piled in. He is not wellish but tired after a far from restful holiday in Afghanistan. He saw a lot of the interior and says it is pure Bakst??(transcribed) and he now knows where all the Ballet Russe inspiration comes from in the very houses being painted in Bakst colours and patterns. He also saw the Bamiyan Buddhas carved out of a cliff.
The little flat is quite nice but almost bare' but the servants are nice and the delicious Indian fruit most refreshing. Aminta is feeling the heat a lot, and sleeping under a fan requires quite a lot of practise. The rain here also has been quite abnormal, and nothing is dry yet. We bought bath towels, and I washed them, and they will not dry. A. has been bitten my mosquito and I only pray not a malarial one.
We get inoculated tomorrow, me for plague and cholera and A with TAB and vaccination, so we will be rather wretched I expect. But oh, the squalor and disease in this place. We have already had beggars at the door, one saying her three children have not eaten for three days and she looks as if it is true.
All our love dear Mummy. Could you let Peg, auntie Norah and Maudie have this please?
Yours Lora
Aminta note:
My grandmother and grandfather lived in India for many years and hence she says "I have thought of you and Dad so much and have told A about the theft of your spoons by the crows, still so active and fascinating. She started talking to one yesterday. She has been fishing with her skipping rope from the veranda and bids me to tell you she caught 21 fish.